Company Profile
Neotec Semiconductor Ltd., an analog/mixed-signal IC fabless company founded in 1998.Neotec consists
of highly experienced, professional, and innovative experts dedicated to provide analog/mixed-signal solutions
for smart hand-held and portable devices.Our major product line covers :
Battery Management IC
LCD controller & Driver IC
All IC R&D processes, including product definition, IC design, IC verification and testing development,
are implemented in-house by Neotec's R&D team. Neotec pursues the goal of stable quality, fast delivery,
and intensive sales/technical services to meet customers' satisfaction. With customer orientation,
system precedence, and continuously improvement, Neotec strives to become a major supplier of cost-effective
and high performance analog/mixed-signal ICs.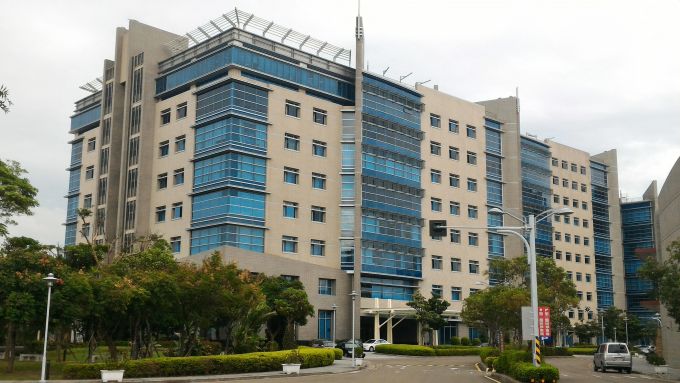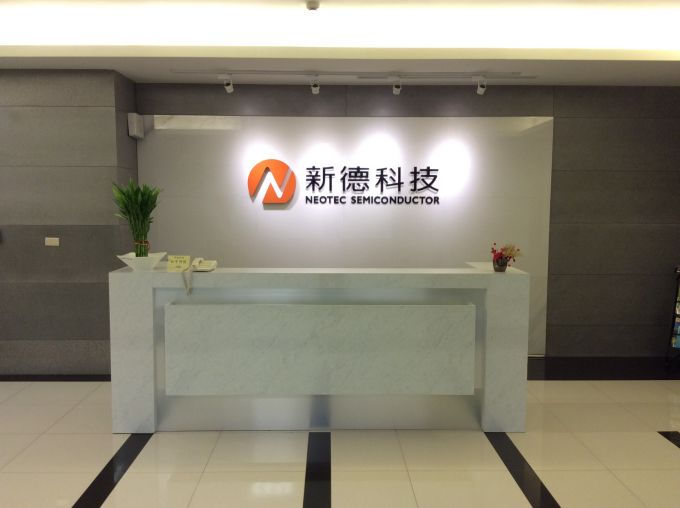 Philosophy and Vision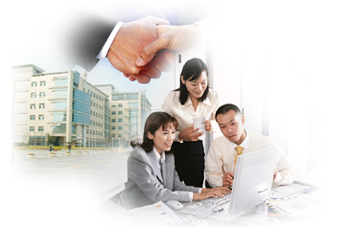 Neotec Mission
To extend life of lithium battery and be protective to ensure the safety of users.
Neotec Philosophy
Inventions that innovate.
Make reliable products with strict quality control.
To ensure customer satisfaction.
Neotec Vision
To be the top choice for all lithium battery solutions.
Quality Certification
>>ISO Certification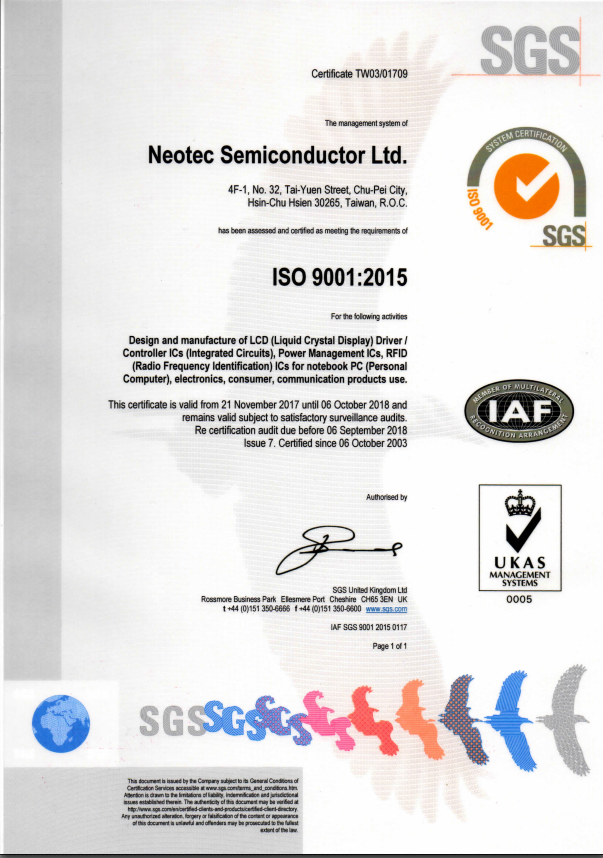 Download ISO Certification