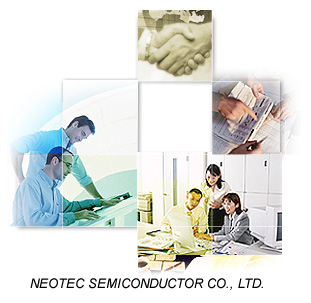 Pursuit of core values :
We emphasize on equality, mutual respect, team work, future achievements and share the fruitful results.
We welcome you to join us and let your dream come true.
Send your profile by email or contact us by telephone.
Recruiting Info :
Senior analog IC designer :
1.Electronics, electrical, optical related departments Institute graduate.
2.Mixed-Signal Co-sim, Analog Design Schematic, Analog Simulator...etc.
3.Familiar LCD IC design is good.
4.Familiar Protect IC design is good.
Direct Line :
Send us your resume and autobiography via the information below.
Address : 4F., No.32, Taiyuan St., Zhubei City, Hsinchu County 302, Taiwan (R.O.C.) Human Resources Department

Tel : +886-3-552-5989 #186 or #182
Fax :+886-3-552-5789
Email : nthr@neotec.com.tw